1. Choose
2. Blend
3. Enjoy
---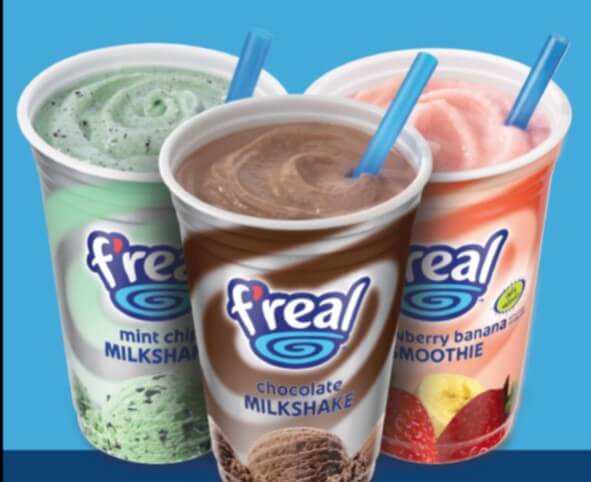 WHY CHOOSE F'REAL?
Drive Incremental Revenue
3 products with one piece of equipment, including: milkshakes, smoothies and frozen cappuccinos
Consumers LOVE f'real
#1 brand of milkshake in convenience stores

#7 brand of milkshake nationwide
Experience you'd except from the Industry Leader
National presences with 15,000 locations - more than McDonald's
Consistent marketing and in-store POS support
Constant equipment support and monitoring
---
SAVE LABOR.....GAIN REVENUE.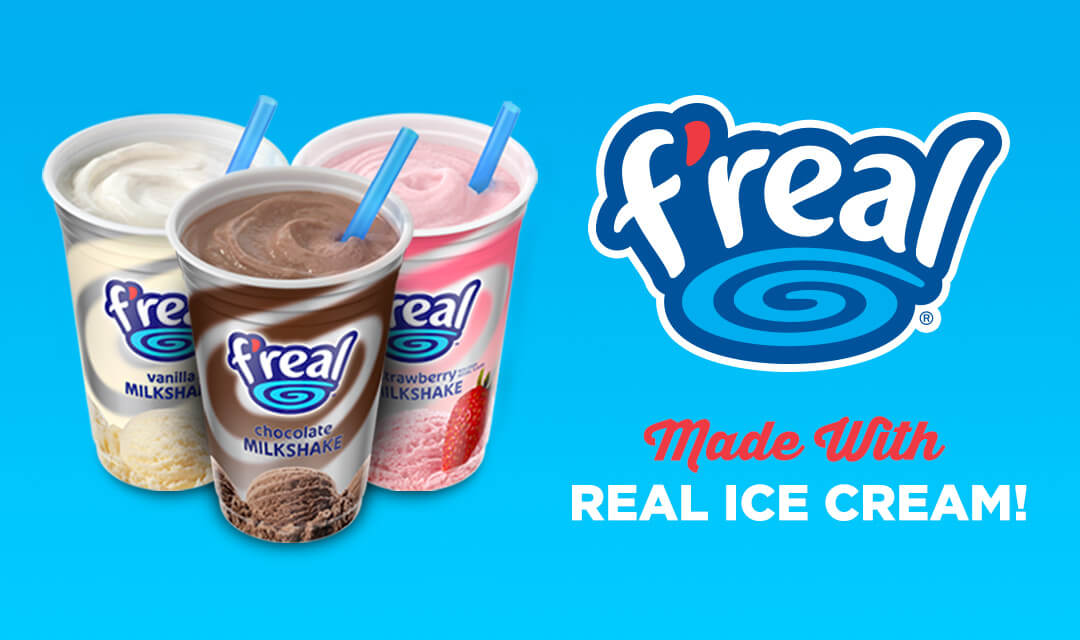 All of the benefits of a freshly blended milkshake program with none of the hassle.
Pre-packaged ingredients - no labor, no wasting ingredients
Competitive to QSR offerings - providing you an incremental sales opportunity
Customized thickness option - for a tasty consistent blended beverage experience every time
Innovative technology for easy and enticing user experience
---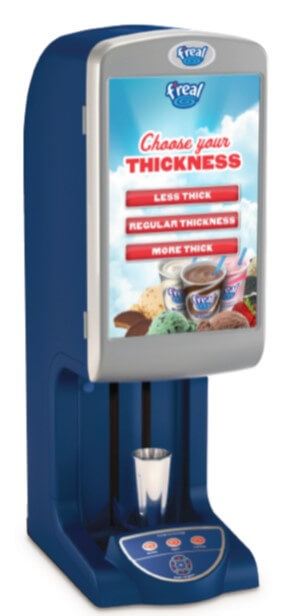 F'REAL FRLB4 FROZEN BEVERAGE BLENDER
Interactive LCD Touch Screen
Increases blender visibility
Draws attention and drives incremental sales
Timely content updates to support product launches
Simple "how to blend" video to educate new customers
Service Alert Diagnostic
Automated diagnostic check of blender functions to maintain optimum performance and up time
Diagnostic provides notifications to Customer Support Center to allow more accurate troubleshooting
Internally Self-Cleaning and Sanitizing
Power rinse runs after every blend for no flavor cross over
Fully automated deep cleaning and steam sanitizing every 24 hours
Minimal employee labor - only a daily wipe down of exterior and minimal monthly cleaning needed
---
F'REAL MERCHANDISING OPTIONS
Several different machine options available through f'real.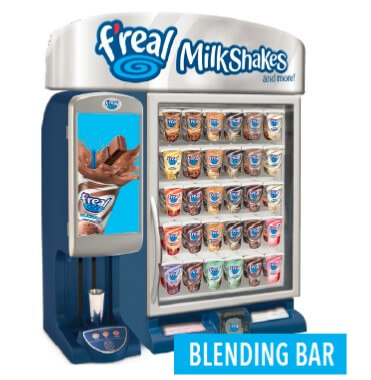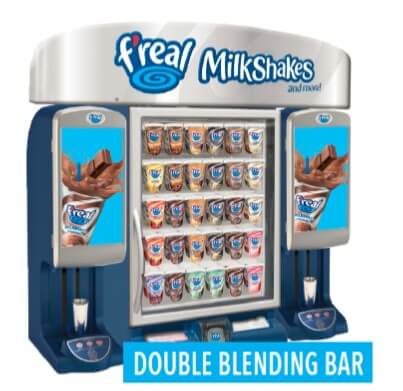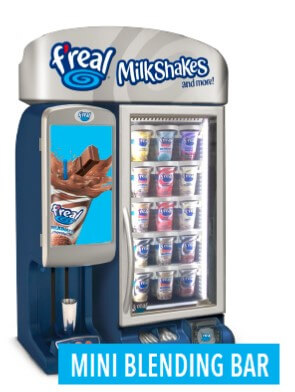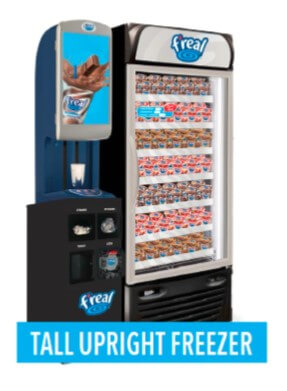 ---
F'REAL MILKSHAKES

---
F'REAL SMOOTHIES
---
F'REAL CAPPUCCINO
---
F'REAL LIMITED EDITION FLAVORS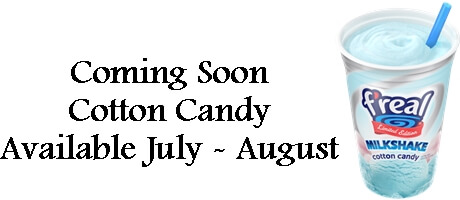 ---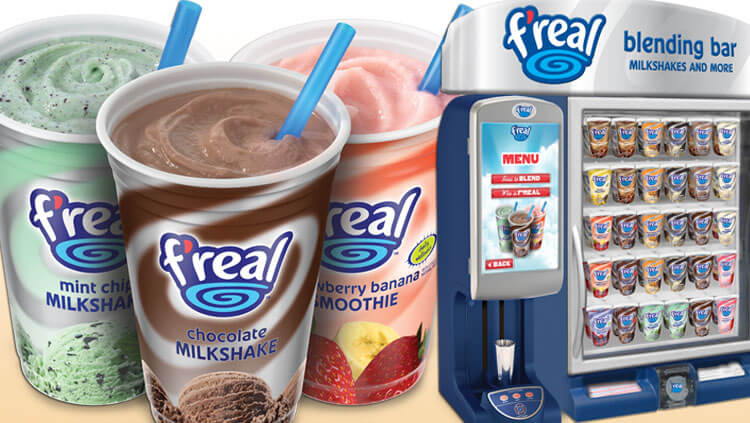 Click on the above image for a commerical about f'real.
---