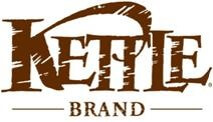 Irresistible Taste
Kettle products are bold tasting and are preferred to the competition. The last bite is as good as the first and we delight our customer with unexpectedly great taste.
Unique Flavors
"Flavors with a Twist". Kettle raises the bar and explores new flavor territories.
All Natural Promise
Absolutely nothing artificial. Kettle will only employ ingredients that are non-GMO, non-synthetic, and contain no MSG, are gluten free.
Ingredient Declarations that read like Recipes
No unnecessary fillers, flavors, or colors. No unnecessary allergens. Names seasonings or ingredients must be derived from the source.
Natural Appearance
"Beautiful imperfection" with an unprocessed, craftsmanship appearance.
---
FLAVORS THAT WE CARRY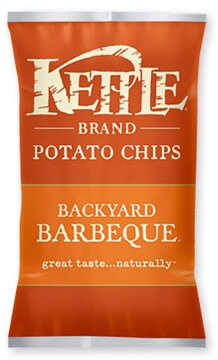 ITEM # 411543 - 1/2 oz. - Kettle Chip Backyard Barbeque
ITEM # 403320 - 1/2 oz. - Kettle Chip New York Cheddar -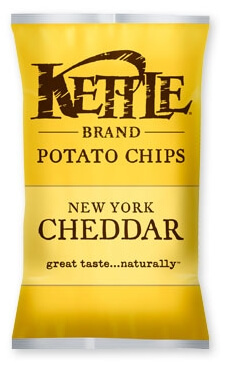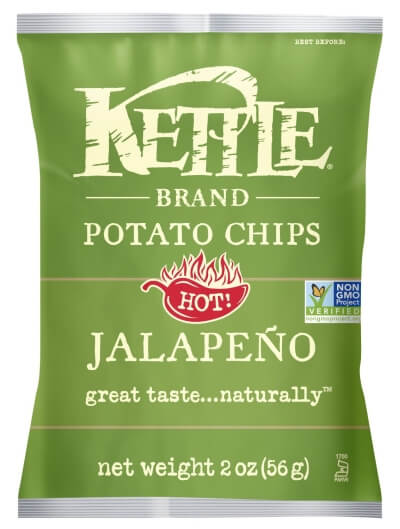 ITEM # 411590 - 1/2 oz. - Kettle Chip Jalapeno
ITEM # 403313 - 1/2 oz. - Kettle Chip Cheddar Beer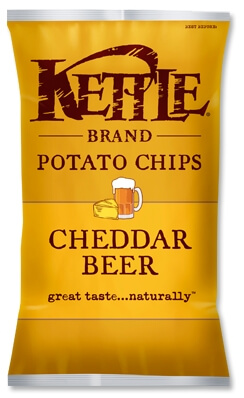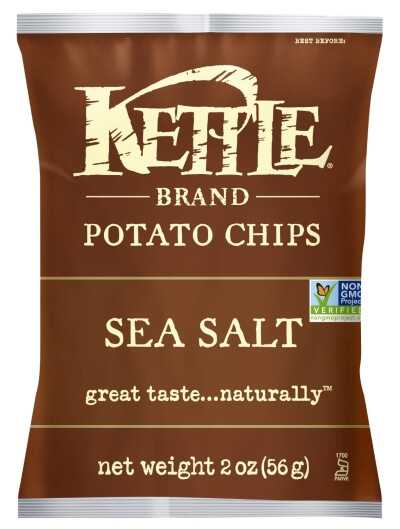 ITEM # 403300 - 1/2 oz. - Kettle Chip Sea Salt
ITEM # 403312 - 1/2 oz. - Kettle Chip Maple Bacon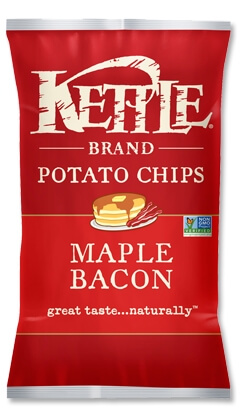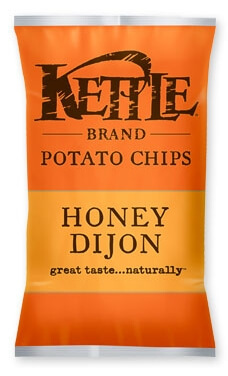 ITEM # 403370 - 1/2 oz. - Kettle Chip Honey Dijon
ITEM # 403260 - 1/2 oz. - Kettle Chip Salt and Pepper