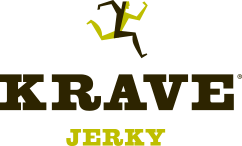 ---
WHAT IS KRAVE?
A cut above the old, leathery, chemically processed products, KRAVE represents a jerky renaissance, providing an all-natural, artisanal snack that is both healthy and flavorful, made using only high-quality ingredients.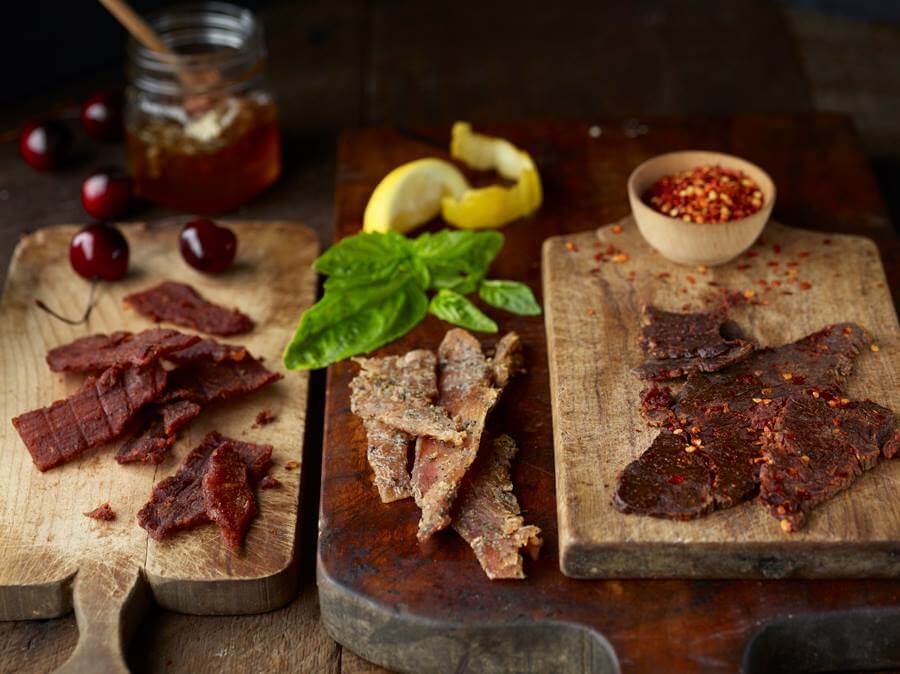 ?
Naturally loaded with protein, KRAVE Jerky is the healthier anytime snakc. For athletes, outdorr recreationalists or anyone on-the-run.

KRAVE presents all the benefits of meat, at its most nutritious.
NUTRITIONAL FACTS:
KRAVE Jerky is high protein, low-calorie snack. Devoid of any articial flavors, all-natural using lean cuts of domestic meat.

Under 90 calories per serving.

8-12 grams of protein per 1 ounce serving, minimizes empthy calories while seriously being satisfying.

A bag of KRAVE Jerky can absolutely be eaten as a meal replacement.

Gulten-Free snack.
---
KRAVE ITEMS STOCKED AT MERRILL DISTRIBUTING: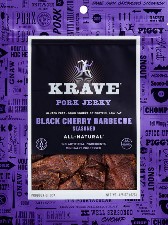 ITEM # 440321 - 1/3.25 oz. - Black Cherry BBQ Pork Jerky
As KRAVE's newest jerky flavor, our black cherry barbecue pork offers up a finger-licking good taste from the heart of the wine country! We infuse tender slices of pork with our sweet and peppery, Sonoma-style, black cherry barbecue sauce. The result is a deliciously addicting jerky that will leave you KRAVE-ing more!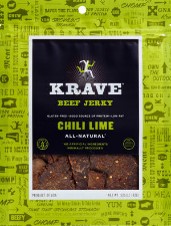 ITEM # 440303 - 1/3.25 oz. - Chili Lime Jerky
Tease your taste buds with tender slices of knuckle-cut domestic beef teamed with medium-hot chili and finally balanced with zesty lime. This marvelously moist jerky is easy to tear and share, and its unique profile provides a does of medium heat that partners will with the acidity of the citrus.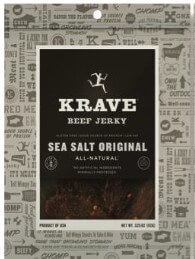 ITEM # 440375 - 1/3.25 oz. - Sea Salt Original Jerky
BEEF UP with tender slices of our deliciously addictive Original Style jerky. Sweet, savory, and perfectly sea-salty. It's sure to satisfy all your KRAVINGS!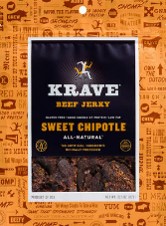 ITEM # 440304 - 1/3.25 oz. - Sweet Chipotle Jerky
Made from authentic Mexican chipotle, this jerky brings together natural smokiness, a sensation of moderate heat, and a hint of honey to create the perfect balance of sweet and smoky. Tender slices of domestic beef are double marinated and then baked, resulting in an extraordinarily moist, soft and chewable jerky.
---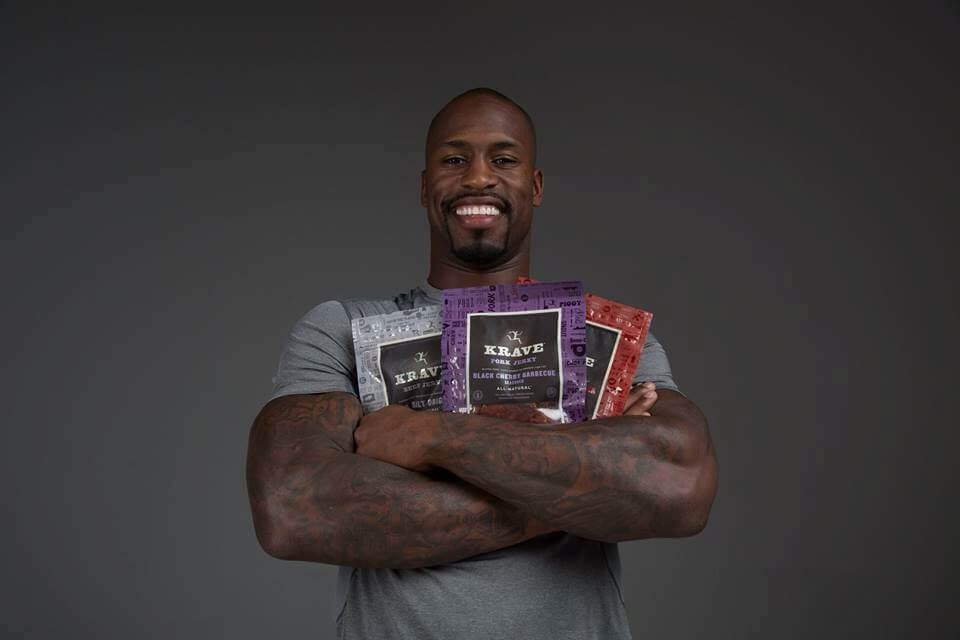 VERNON DAVIS - KRAVE TESTIMONIAL