MDI Power Net eORDER
You may reach the New MDI Power Net 6 eORDER by clicking on below button.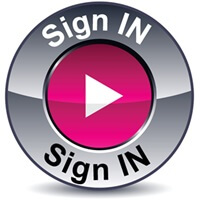 Enjoy the convenience and ease-of-use by placing your orders electronically. Sign up today!
Here's what makes this so unique:
Robust search functions
Accurate inventory, allocation and pricing
Order creation using multiple order guides
Par-level ordering on all guides
Messaging based on customer behavior
Order visibility, reporting and administration
Items scanned into order for retailer convenience
Accounts payable review, including detailed invoices
Dashboard views; usage reporting
iPad support module; Safari and Android support
---
Java Required
Make sure that your computer only has one version of Java. If there is an older version please delete from your system.
Help Documents
At the Dashboard, top menu bar, click on "Links" button.
For Customer Guide for MDI Power Net 6, Click on "History Order Instructions".
For Manual for Opticon handheld barcode scanners, Click on "Opticon Order Instructions".
Adobe Acrobat Reader
To view these documents, Adobe Acrobat Reader must be installed on your computer. It's free and you can get it here. Click on Adobe Reader icon to begin the Reader download.
---
MDI Back Up Power Net eORDER